** -if part is installed by Euro Auto Pro or specific Authorized service proven with invoice.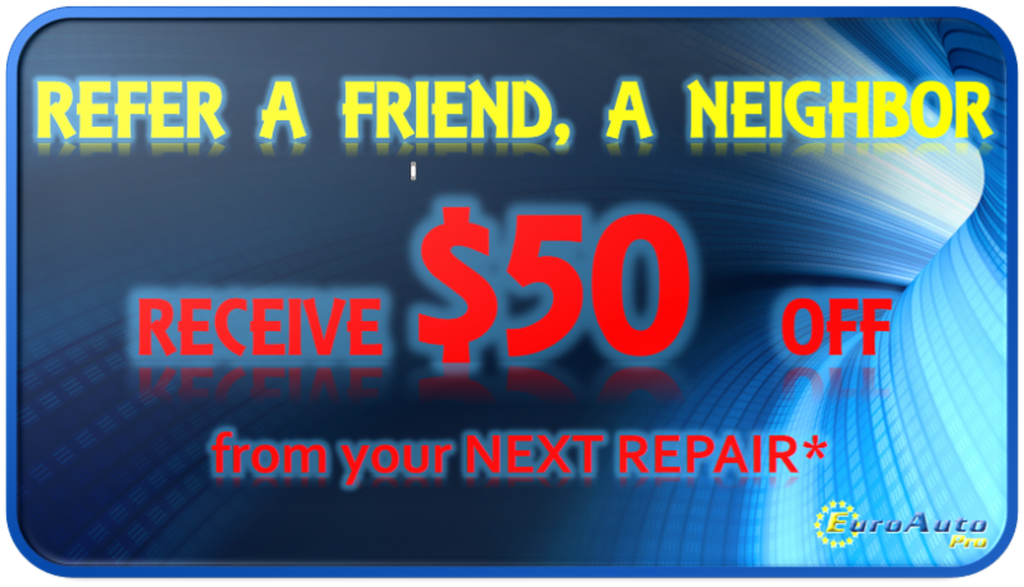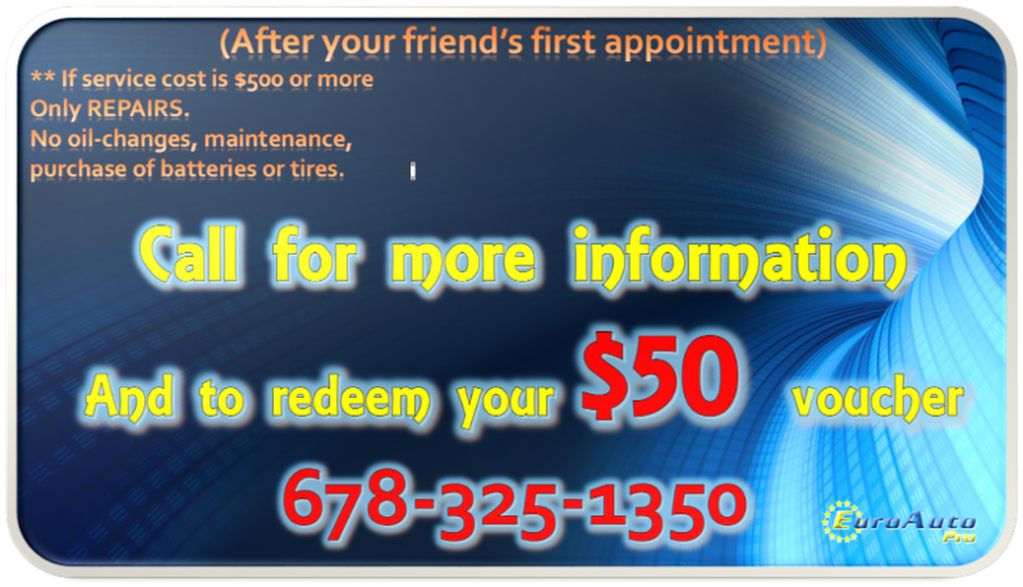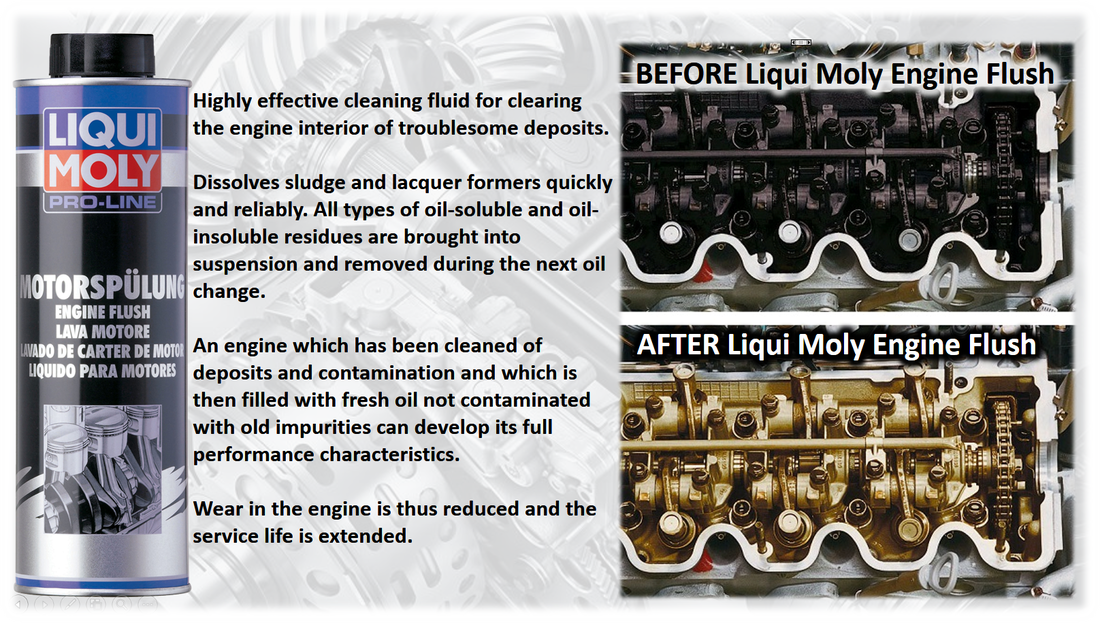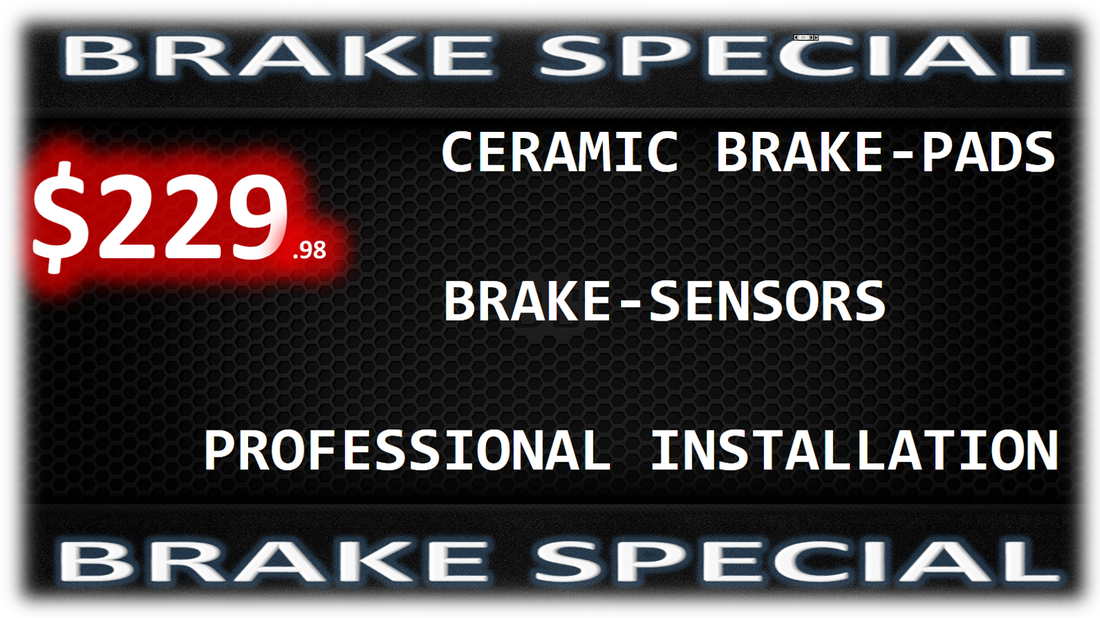 $229.98 + tax. includes: Ceramic brake pads, brake-sensors and professional installation (front or rear) with 2 years/24.000 miles warranty for most European vehicles
Mercedes-Benz models: C, E, S class except AMG and Sport package.
BMW models: 3, 5, 6, 7 series except "M" and Sport package.
Audi A4, A5, A6, A8
models except any RS and R8
.
Most VW models
MINI models
Jaguar models except XFR, XJR Supercharged and F-type.
Land-Rover, Range-Rover models
Volvo and Saab models
ADVANTAGES OF CERAMIC BRAKE PADS:
NO BRAKE-DUST - no more dust on your beautiful alloy-wheels

LONGER LASTING THAN ANY CONVENTIONAL BRAKE PADS

SAFER, MORE EFFICIENT BRAKING, BETTER BRAKING-FEEL

NO FADING AFTER EXTENSIVE BRAKING

LESS DAMAGE TO THE ROTORS THAN CONVENTIONAL PADS
Please call

678-325-1350

with the year/make/model of your vehicle to book your appointment.
---
New at Euro Auto Pro